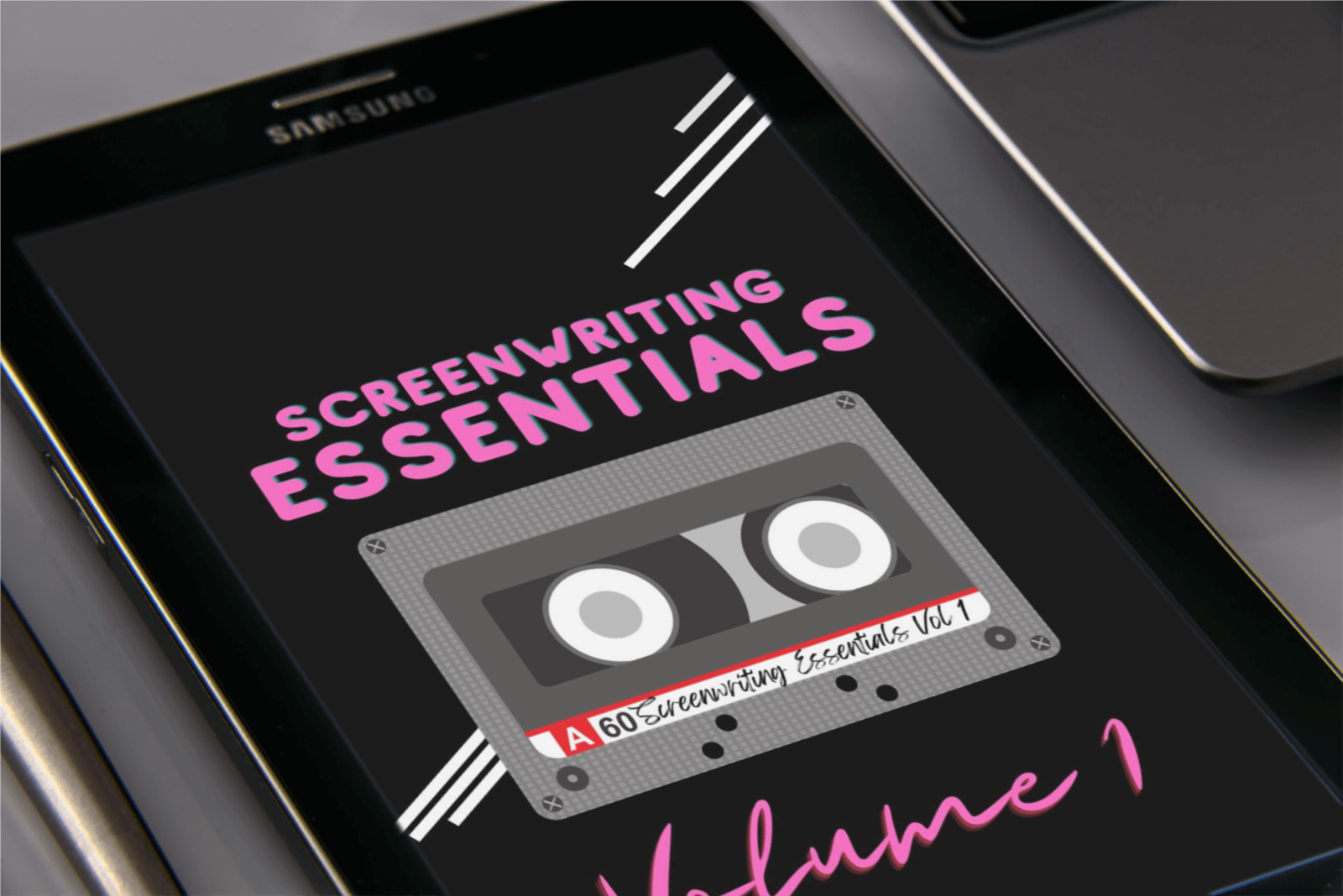 Screenwriting Essentials,
Volume 1
There's no 'right' way to write a screenplay but there ARE multiple wrong ways!
Screenwriting Essentials Volume 1 is an online screenwriting course, designed by a script reader who has read THOUSANDS of screenplays.
Beat The Gatekeepers!
Want to be a screenwriter? Then first you have to get past the script reader.
That's right - before you can even get to the literary agent, producer or filmmaker, you need to impress this gatekeeper who is first in line.
Yet there are SO MANY ways to screw up your script, getting out of the 'spec pile' can be a feat in itself.
That's where Screenwriting Essentials (Vol 1) comes in.
Get The Lowdown
Discover how to get your screenplay on the page AND ensure you don't fall into the many pitfalls the industry won't tell you about upfront.
Screenwriting Essentials Volume 1 is a course designed to answer your questions not only on screenwriting craft, but getting past the script reader.
Is This You ...?
You're a screenwriter who wants to 'reader proof' your screenplay when making submissions.

You're an author who wants to adapt your own books.

You've been screenwriting for a while, but you keep getting baffling feedback on your writing craft & don't know how to improve.
You've done other screenwriting courses, but they've just left you more confused.

You've always wanted to write a screenplay, but you don't know where to begin.
Sign up to Screenwriting Essentials Volume 1 to find out the tips and tricks of the trade, secure in the knowledge your screenplay tells its story to its best ability.
Course Curriculum
Module # 1: The Spec Script. What spec scripts are for, plus why it might differ whether you're in the UK or USA.
Module # 2: Outlines, Beat Sheets, Treatments & One Page Pitches. What these documents are for and why screenwriters need to get used to using them in the industry.
Module # 3: The First 10 Pages. Why pages 1-10 are SO crucial ... plus how we can improve our chances of getting a full read.
Module # 4: Structure AKA Plotting. Why this is so important in screenwriting, plus tips & tricks for your structural toolbox.
Module # 5: How To Beat Common Plotting Problems. A script reader's POV on the most common plotting issues seen in the spec pile, plus what to do about them.
Module # 6: All About Characters. What makes a character? A session on what every character needs.
Module # 7: How to Write Visually. What we need to invest in to ensure we render the story as image ... easier said than done!
Module # 8: On Dialogue. Why writers write too much dialogue, plus common dialogue mistakes and how to avoid them.
Can you afford to miss out? Sign up now!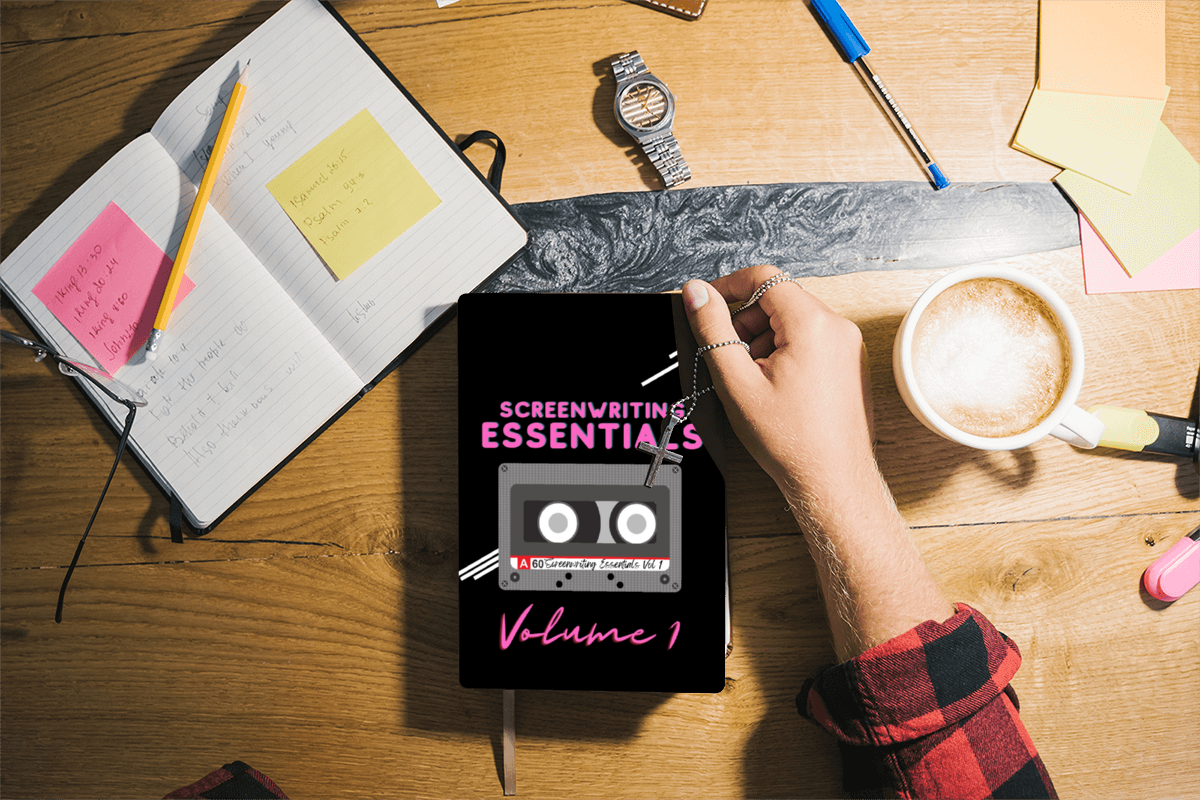 Printable Workbook
Screenwriting Essentials Vol 1 comes with a printable workbook with exercises on every module. Consolidate your knowledge on formatting & outlines through to plotting & character.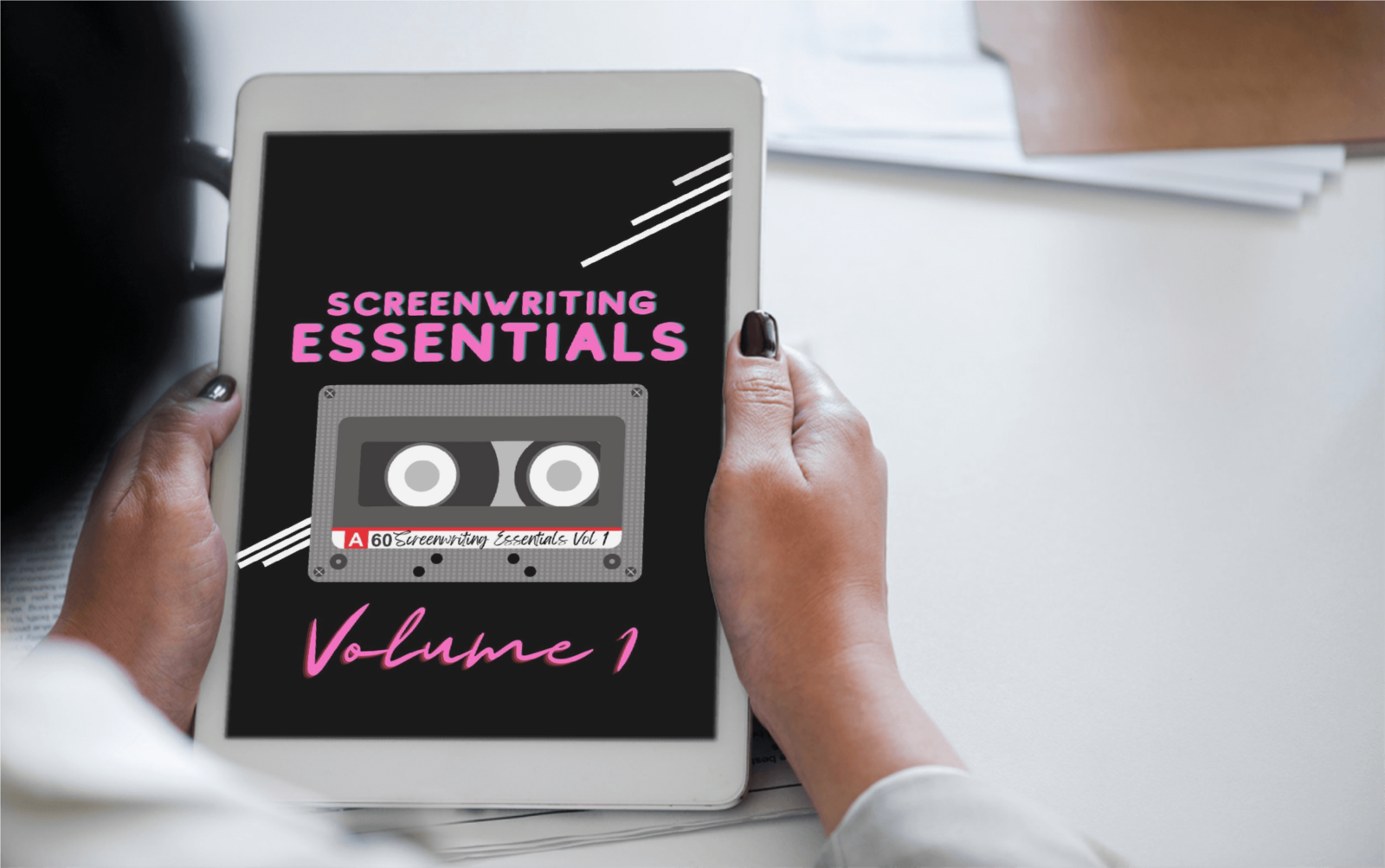 Video Tutorials
This on-demand course consists approximately eight hours video tutorials that you can view on your laptop, phone or tablet. Get the lowdown on screenwriting craft and learn how to 'reader proof' your script in the equivalent of just one day's work at the office!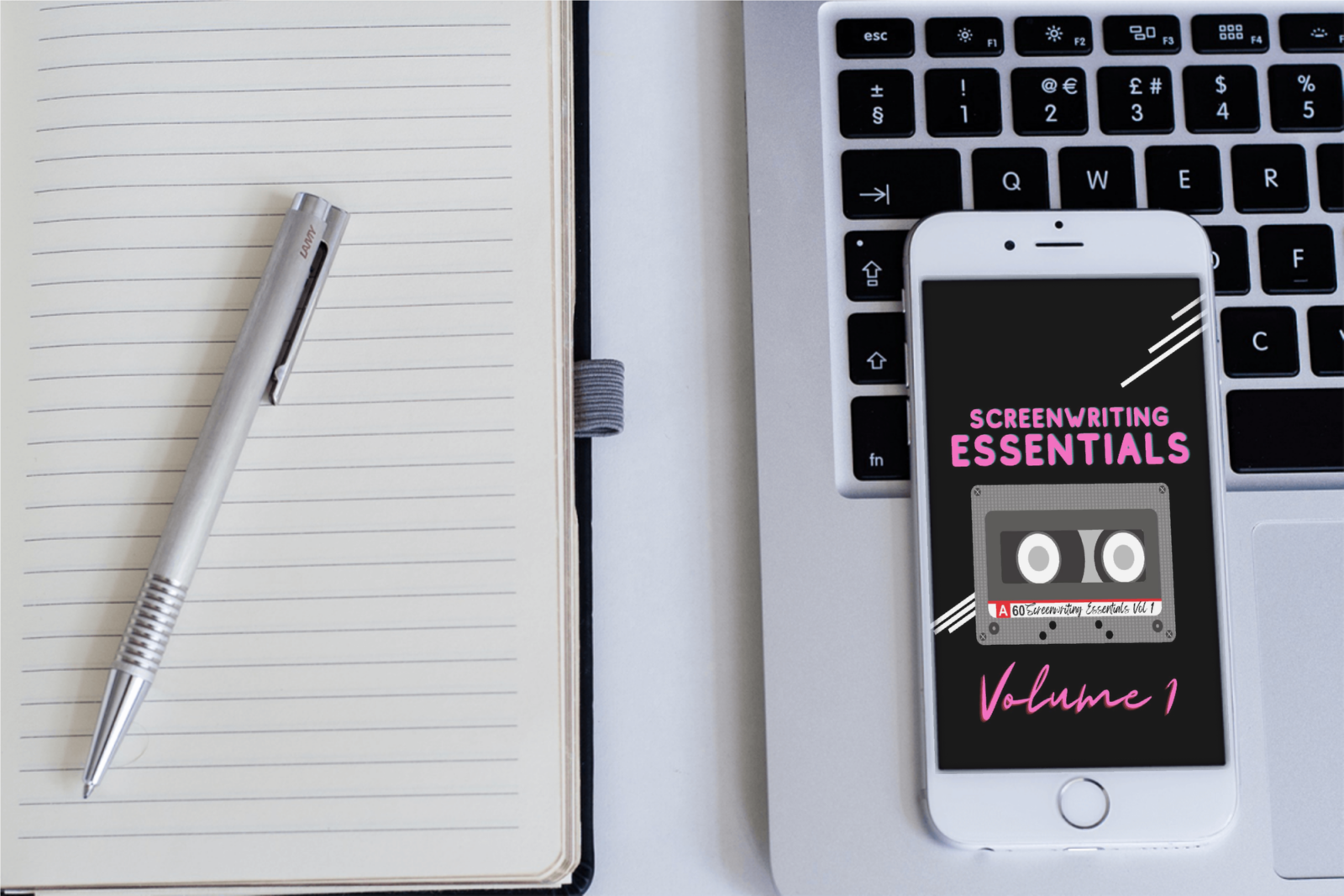 In Your Own Time
You can take this on-demand course in your own time, at your own pace. Alternatively you can study with friends and compare thoughts and worksheets in the B2W Facebook group.
More B2W Bonuses!
No B2W course is complete without some kickass bonuses ...
Bonus # 1 - Screenplay Formatting Guide. A complete rundown of all the 'reader pet peeves' out there, plus what to do about them. (VALUE: $47)
Bonus # 2 - 2 eGuides: 'I've written a screenplay, now what?' PDF eGuide on what to do next with your first draft, plus a Visual Plotting Guide. (VALUE: $97). 
Bonus # 3 - Entry into the secret B2W Facebook group where you can find like-minded Bang2writers for peer review and collaboration. (A writing community is PRICELESS!)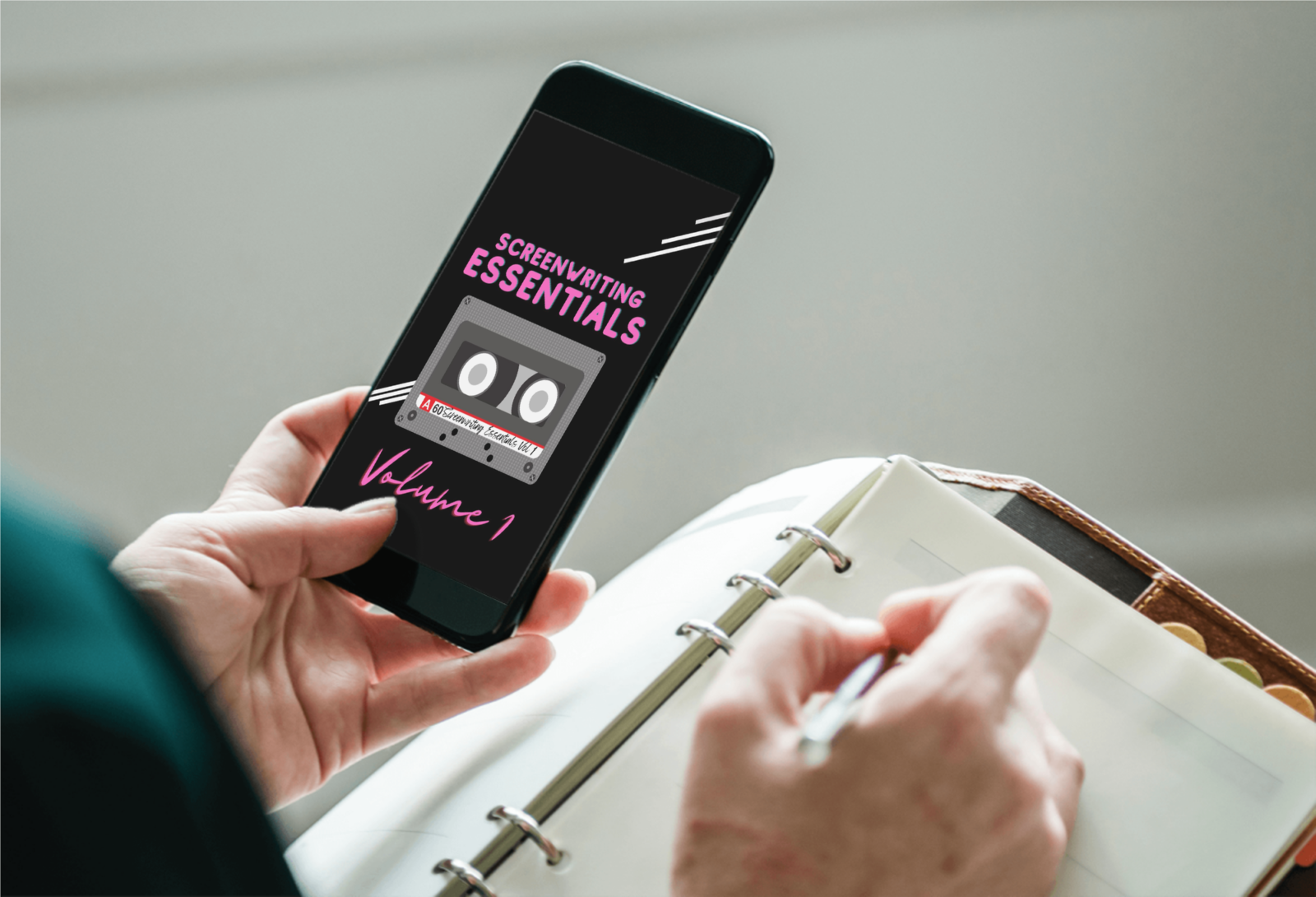 Bang2write on Teachable
B2W is on a mission to improve your writing, as well as enable diverse voices and characters to rise to the top of the spec pile.
Check your inbox to confirm your subscription